The 2000 AD ABC #138: Zippy Couriers
2 days ago
Get deliveries to your door in record time and with a smile – and not an Amazon in sight!
Zippy Couriers by Hilary Robinson and Graham Higgins is a comedy sci-fi strip from the late '80s.
This slice-of-life sci-fi series, Shauna McCullough sets up her own company with the money she receives to keep quiet about transporting a dead politician's head in a box...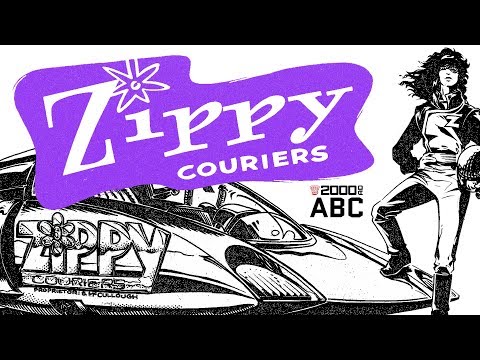 Every week, The 2000 AD ABC brings you another bite-sized video unveiling a classic story from the Galaxy's Greatest Comic - from ABC Warriors to Zombo! Hosted by publicity droid Molch-R, The 2000 AD ABC gives you the low-down on mind-blowing stories from some of comics' top creators!