The 2000 AD ABC #123: Ulysses Sweet
Meet Grant Morrison and Johnny Johnstone's maniac for hire - the mad, bad and VERY dangerous to know Ulysses Sweet!
6 days ago
He's a maniac for hire, who usually causes more problems than he solves!
Created by a young Grant Morrison and artist Johnny Johnstone, Ulysses Sweet originally appeared in a one-off Future Shock called Maniac For Hire in 1987 - but reappeared 22 years later for more madcap mercenary action!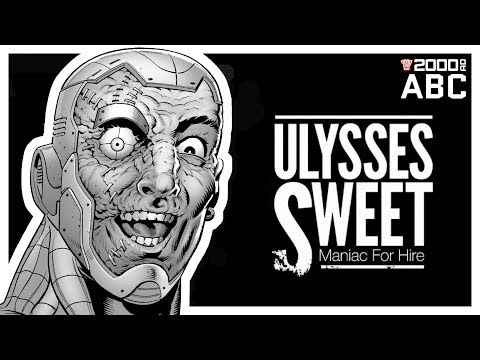 Every week, The 2000 AD ABC brings you another bite-sized video unveiling a classic story from the Galaxy's Greatest Comic - from ABC Warriors to Zombo! Hosted by publicity droid Molch-R, The 2000 AD ABC gives you the low-down on mind-blowing stories from some of comics' top creators!